I struggled a bit to get a Behringer X-Touch One connected to Cubase Artist 10.5 so I thought I'd make a note of the steps I took to make it work.
Firstly, I followed the instructions provided by Behringer to put the X-Touch One into Cubase mode. Check the Quick Start Guide on how to do that. You can find that here.
Then I connected it via USB to my computer and fired up Cubase.
Once open, I went to Studio > Studio Setup…
Go to MIDI Port Setup and make sure X-Touch One is Visible for MIDI In and Out. Also make sure "In All MIDI" is unchecked.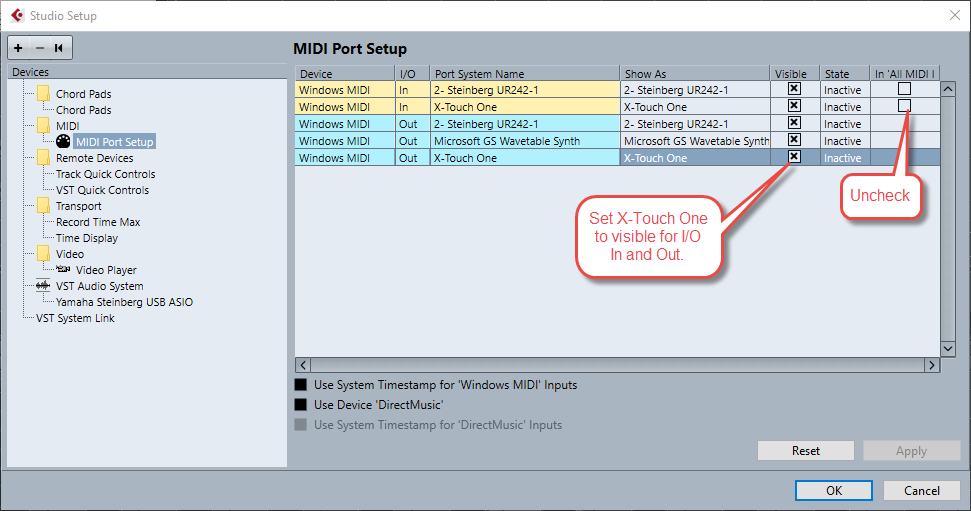 If Mackie Control doesn't appear in the Remote Devices section you'll need to add it. To do so, click the plus icon on the top-left of the dialog. Select Mackie Control from the drop-down list.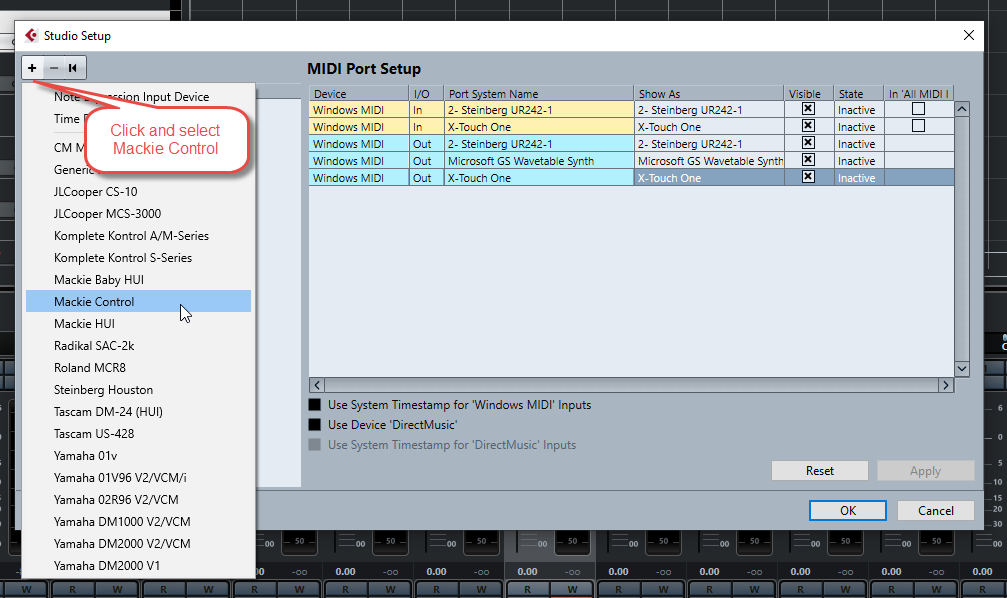 Mackie Control will now be visible under Remote Devices.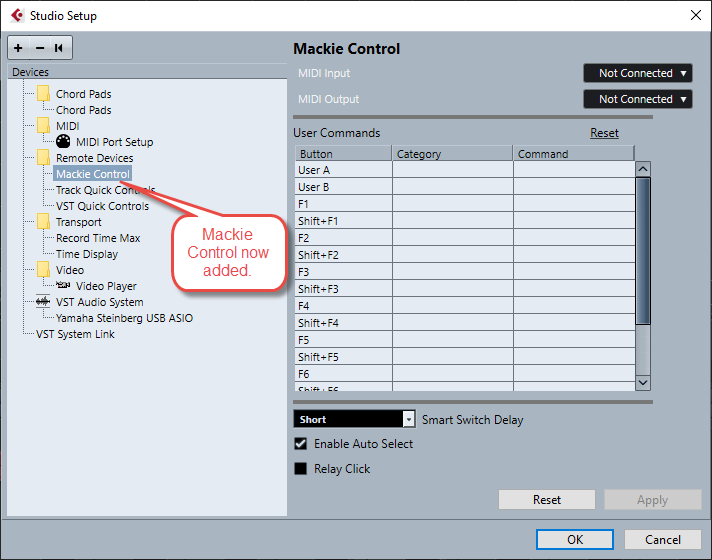 We are nearly done. Select Mackie Control from Connected Devices. Select X-Touch One for MIDI Input and Output.
Click Apply and then OK.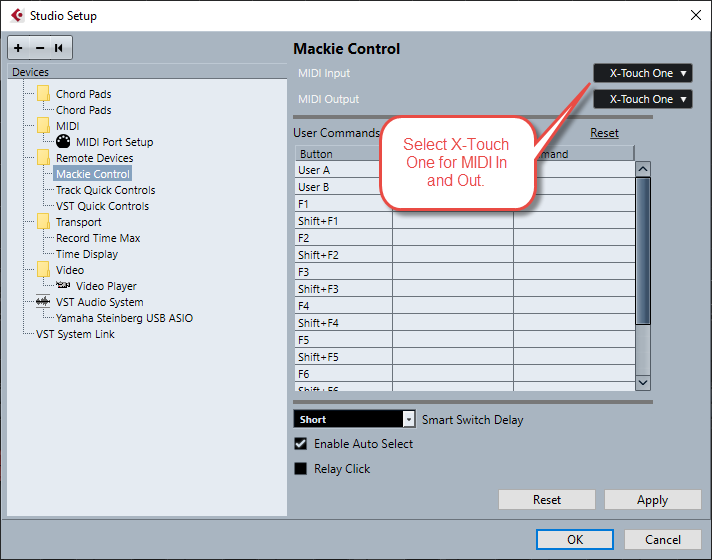 That should be it!